Page 1 of 5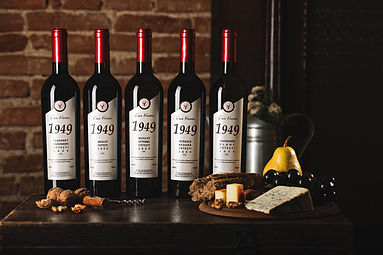 Vincon Vrancea is the largest company producing wine and wine-based products in Vrancea and was founded in 1949. At the beginning Vincon had 5 units where the grapes were harvested and processed by traditional methods, without pressure or fermenters. After collectivization in '62, bigger agricultural cooperatives were formed in the area.
In the '70s, as a result of a significant investment, there were created 25 wine-making units. During this period the first unit in Romania for the aging of wine distillates was set up.
Three installations of the Charentaise type were purchased and a distillery was set up in Focsani. Collectivized agricultural units led to the establishment of the Vinalcool Focsani State Enterprise, which later, in 1980, became the Vrancea Vine and Wine Enterprise. Until the Revolution, the unit had been one of the leading providers of bulk wine to achieve the annual production plan of the entire country. Immediately after '89, the unit turns into a trading company, known as Vincon Vrancea. After an auction the company was bought by Luchi Georgescu. "It was a radical change because from that moment on, the technology and most of the equipment has changed. Moreover, trade policy has changed as we gave up bulk wine trade. We made those changes in order to be able to get the best quality wines. We realized that if we wanted to become a renowned company we would have to sell only bottled wine, both on the domestic market as well as export.
This wine-growing region includes 3 famous vineyards: Beciul Domnesc, Paradis, Carligele.