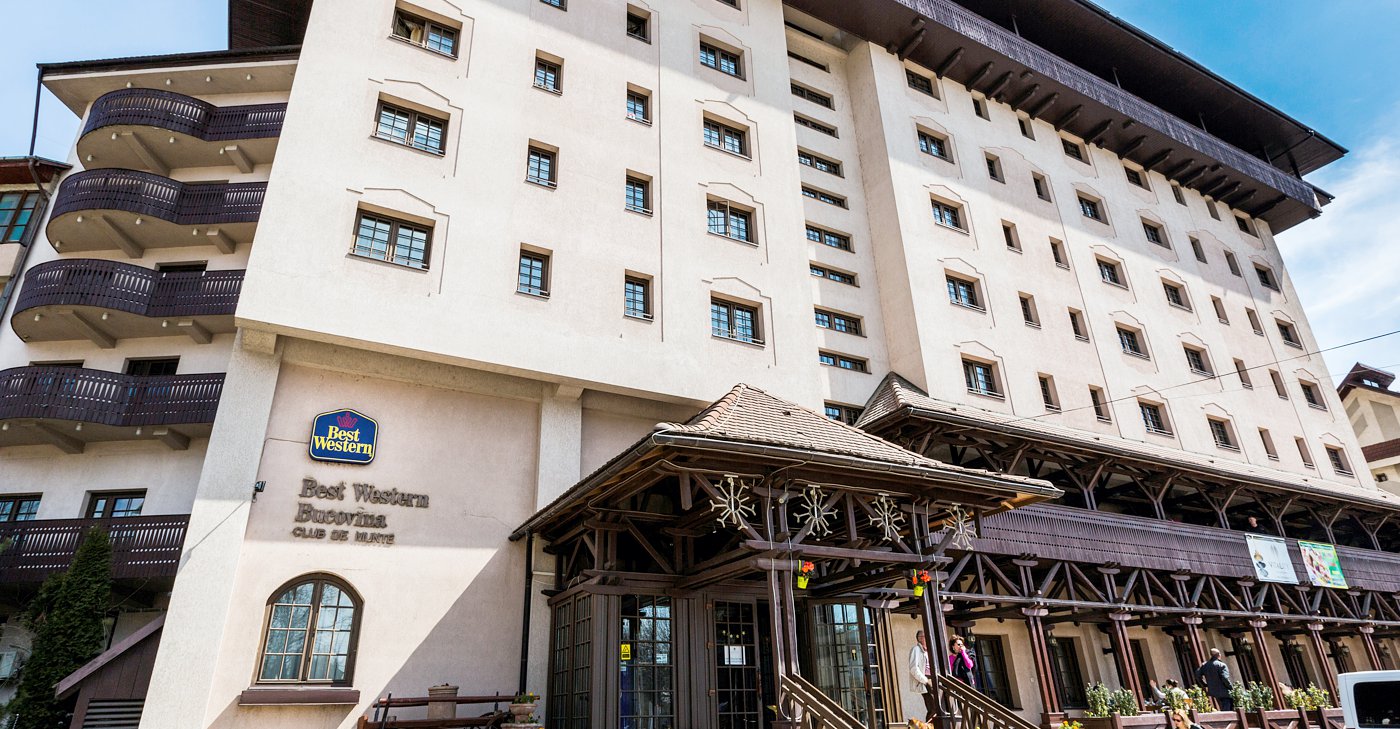 The perfect destination with great services, cozy ambiance and gorgeous views of the surroundings.
Best Western Hotel Bucovina is eagerly waiting to offer you the full natural and artistic beauties of Bucovina, but also to share a way of life located on the border between tradition and local mythology, between legend and reality. Best Western Hotel Bucovina provides you an integrated concept offered by a 4-star hotel a traditional restaurant, state-of-the-art equipment and a young team ready to offer you a different holiday.
Escape Spa is the place where we expect you to forget about worries for a few hours, to cleanse your body of pollution and toxins and your soul of bitterness, to learn about health and relaxation.
At Escape Spa you can try one of our relaxation programs, like: Detox Spa, Hidro Aroma Therapy, Electrostimulation, Hamman & dry sauna, Body treatments or massage.
Detox Spa is a professional procedure for detoxifying the body that is based on the principle of ion treatment, in a simple and pleasant way. The detox device accelerates the body's natural detoxification process and also helps weight lose.
Hidro Aroma Therapy is using the healing attributes of water massage. The cumulative effect of heat and water jet massage relieves the symptoms of arthritis and can heal damaged tissues. Regular hydrotherapy can be an effective way to calm nerves and relieve the symptoms of stress.
Electrostimulation is a safe and simple procedure by which micro currents are applied to the muscle fibers of the treatment area stimulating them and making them work. This stimulation creates a huge demand for energy in the muscles. To meet this demand, muscles use surrounding fats as a source of energy, burning them in the same way they burn during regular exercise.
Body treatments are very common today in spas, their role is to remind us that we must give due importance to the treatment and improvement of every part of our body.
Winter 2020 Offer
Try the new concept of SPA services right in the heart of Bucovina.
Book now a double room with breakfast included at 67 euro/room/night*
*The offer is valid until 15 December 2020 depending on hotel availability. For details and reservations, please contact us.
Location