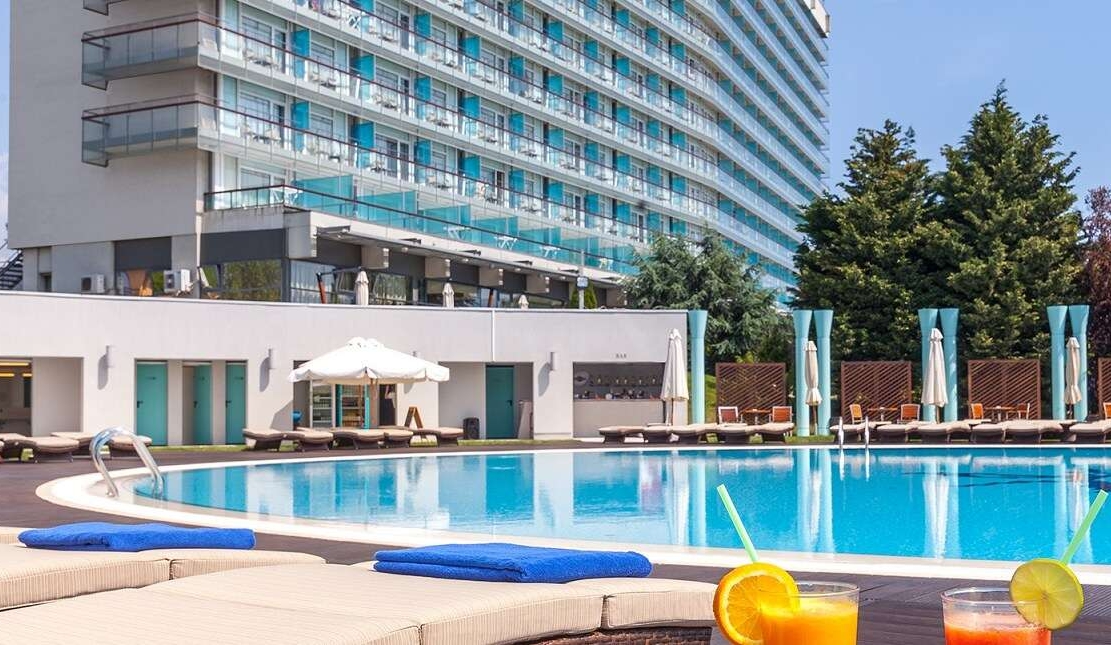 Located on the ground floor of Ana Hotels Europa in Eforie Nord, Ana Aslan Health Spa is a true oasis of relaxation and serenity.
The state-of-the-art spa is Romania's premier wellbeing destination and combines stress-relieving therapies, balneal and rehabilitation treatments, ancient relaxation rituals and cutting-edge rejuvenation and body toning procedures.
The skilled spa technicians are inspired by the legacy of Dr. Ana Aslan, the renowned Romanian researcher after whom our spa is named. Guests enjoy traditional treatments using seawater and mud from Techirghiol Lake, as well as innovative laser, ultrasound and ionization procedures.
The vast menu of spa services features sports rehabilitation therapies, massage therapy, facials, body toning sessions, anti-aging treatments and revitalisation treatments just for men. Modern facilities include a heated saltwater pool, a Jacuzzi, a sauna, a fitness centre and 45 peaceful treatment rooms. 
Winter 2020 Offer
Escape to the seaside and experience a destination that is both relaxing and revitalizing.
Book now a double room with breakfast included at 74 euro/room/night*
*The offer is valid until 15 December 2020 depending on hotel availability. For details and reservations, please contact us.
Location