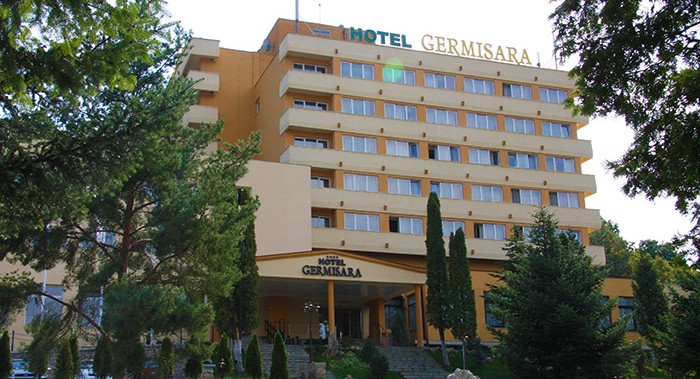 Geoagiu's rich history about the healing power of mineral and thermal waters goes back to ancient times.
Artifacts from the roman era, like the statues representing Aesculapius and the Aegean, the Roman thermal baths (Germisara) are preserved almost in the same shape as in antiquity and they are the proof to the intense life of those times.
Germisara Resort & SPA Hotel 4**** offers you 144 rooms and suites: 6 apartments, 88 rooms with double bed, 49 twin rooms. The hotel also offers you an elegant and refined restaurant, with a capacity of 200 seats, arranged in the note of distinction and good taste, our restaurant offers you, in a select ambience, a diverse range of International and Romanian cuisine.
The Wellness & Spa Center within Germisara Hotel Resort & Spa 4 **** offers a wide rage of healing and prophylactic therapies:
• therapeutic massages;
• relaxation massages that aim to quickly eliminate fatigue, to relax and generate a good mood, being very effective in cases of severe fatigue;
• reflexology massages that act on the causes of cellulite and are at the same time useful in the treatment of constipation, unblocking the renal tract and regulating endocrine functions.
Winter 2020 Offer
Discover the Roman secrets at Germisara Resort & SPA Hotel.
Book now a double room with breakfast included at 70 euro/room/night*
*The rate includes: free access to thermal pool, free access to the wet and dry sauna, free access to the fitness center, free wi-fi
**The offer is valid until 15 December 2020 depending on hotel availability. For details and reservations, please contact us.
Location